Natural enjoyment on the Veluwe
In Nunspeet in the province of Gelderland, just steps away from the Veluwe Crown Estates, is Hotel-Restaurant Veldenbos. From here you can explore the beautiful and diverse nature reserve De Veluwe, where you are free to wander endlessly. The many cycling and hiking trails lead you through magnificent heathlands, sand drifts and woodlands.
✔ Hotel offers Whisky bar 'De HeerenkameR'
✔ À la carte restaurant, bar and lounge
✔ Located near the Veluwe Crown Estates
✔ Three multifunctional meeting rooms
Our team warmly welcomes you!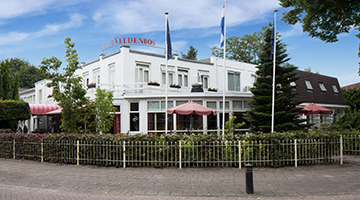 Photos and videos
Do you already want to get in the mood before you arrive at our hotel? Check out the photos and videos of our hotel here.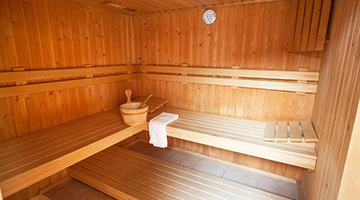 Whiskey bar 'De Heerenkamer'
De Heerenkamer (The Lords' Room) is an intimate location, equipped with a well-stocked bar and comfortable armchairs, rounded off by a cosy, log-burning fire and several. It also boasts a classical Chesterfield, a large Single Malt collection, and a pool table and darts board.
Discover the Veluwe
Immediately surrounding the hotel you will experience the beauty of the Veluwe. Perhaps the most beautiful nature reserve in the Netherlands. The area offers young and old a wide range of opportunities for relaxation.